Ottawa 911 operator guides emergency responders to a lost hiker in Utah
"911, do you need fire, ambulance or police?"
Shift supervisor Dominique Creamer was working the night shift in the 911 Communications Centre on Wednesday, May 3, when a call was received from the Sheriff at Garfield County Sheriff's Office in Utah.
The information provided was that a Canadian woman was lost in the backcountry of a canyon in Utah. This woman was in great danger as a storm was approaching.
The Sheriff's office attempted to triangulate her cell phone but was unable to because it was not roaming on the US mobile network.
Dominique determined that the phone the woman was calling from was registered to Fido, and the last ping to the phone was in Montreal, six hours prior. She was able to confirm that the phone was not showing on the US network.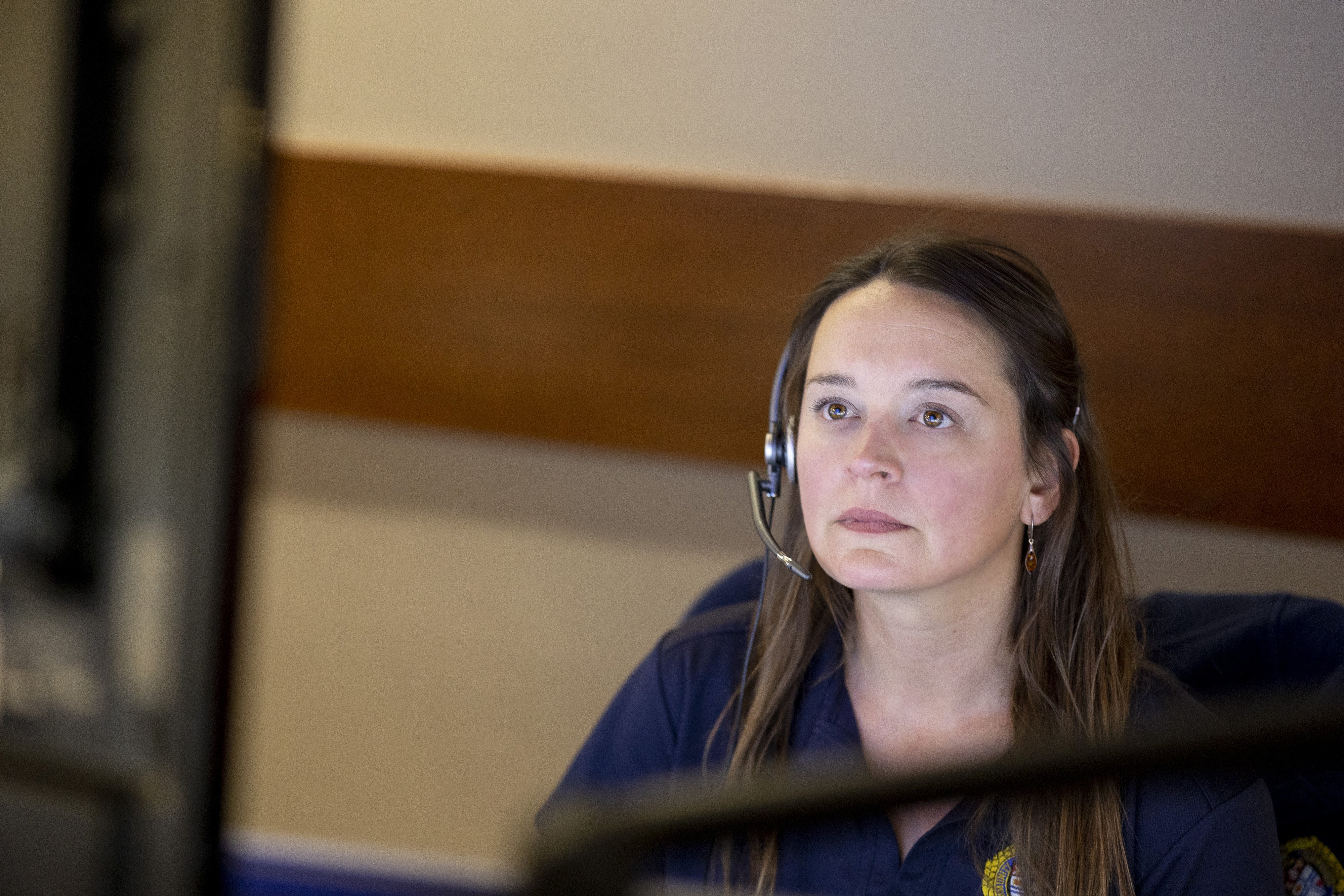 "I was concerned for her well-being because there was urgency in locating her."
She made direct contact with the woman and forwarded her the link to the What3Words app. With the information returned from the woman, Dominique was able to pinpoint the location to a very remote area. She relayed the woman's exact location to the Sheriff's Office in Utah, and a helicopter was dispatched to the area. The woman was located and brought to safety. Dominique maintained communication with the lost Canadian until she was rescued by US authorities.
"I was concerned for her well-being because there was urgency in locating her. After personally speaking with her, I realized how increasingly dangerous the situation was. I reassured her that every effort was being made to safely locate her. I was on edge, but once I learned that she was located and rescued safely, I was ecstatic and relieved," stated Dominique. "It was the successful outcome I was hoping for based on the dangerous situation she was in."
As a result of Dominique's critical thinking, she not only potentially saved a life, but she also educated an entire organization on the What3Words app that could assist them in future rescue incidents.
Our police communicators are a lifeline for people in some of the worst and most stressful times of their life. They do amazing work 24/7/365, and we wanted to share this exceptional story.
Way to go, Dominique!