Equity Diversity and Inclusion
In early 2020, the Ottawa Police Service (OPS) released its first multi-year Equity, Diversity, and Inclusion (EDI) Action Plan. The plan is built on significant input from many different sources, including recently released reports and recommendations from both police and community members who contributed to the many meetings, interviews, forums and surveys over the two years leading up to the plan. We also worked closely with the Community Equity Council (CEC) and its working groups to design the plan and set priorities.
What is EDI?
EDI stands for Equity, Diversity and Inclusion. The Ontario Human Rights Commission defines these three terms as:
Equity is a distinct process of recognizing differences within groups of individuals and using this understanding to achieve substantive equality in all aspects of a person's life.
Diversity refers to the presence of a wide range of human qualities and attributes within an individual, group or organization, and includes such factors as age, sex, race, ethnicity, physical and intellectual ability, religion, sexual orientation, educational background and expertise.
Inclusion is appreciating and using our unique differences in a way that shows respect for the individual and ultimately creates a dynamic multi-dimensional organization.
From a policing perspective, it's about making sure that our interactions – both with the public and with our own members – are respectful and without bias or discrimination. It's also about appreciating and reflecting Ottawa's diversity in order to better-serve the communities we protect. Lastly, it's about valuing the unique perspectives and lived experiences of each of our members, as well as with the individuals and organizations with whom we interact.
DRIVE2 Strategy 2023-2025
Equity, Diversity and Inclusion Action Plan
The OPS and the Ottawa Police Services Board (OPSB) are committed to fostering a police service that both residents of Ottawa and OPS members can be proud of – one that reflects the diversity of the communities we serve, respects the unique skills and abilities of every OPS member, and provides services to the community in a bias-free and professional manner.
Our commitment to improving Equity, Diversity and Inclusion (EDI) – both within the OPS and in our service delivery to the Ottawa community – is strong, and the need is essential. While we now have a dedicated EDI team to oversee the strategy, change must occur at all levels within the OPS and across all functions. Community engagement and stakeholder feedback are also vital to the process, providing valuable input into the plan.
The EDI Action Plan is our blueprint for change, and is evolving as we progress. It aligns with OPS priorities to: deliver a duty of care, build public trust, and develop the City and Province's Community Safety and Well-Being (CSWB) plan.
The goal of the EDI Action Plan is to prevent, identify, and eliminate all acts and forms of discrimination in our workplace and in the way we deliver service to the public. It has an internal membership focus, as well as an external service delivery focus. The Action Plan is our blueprint through 2022 and is focused on removing barriers, improving systems, and building a culture that embraces equity, diversity, and inclusion. It's about creating a police service our police and community members deserve. It meets the OPS' priorities to: deliver a duty of care, build public trust, and align with the City and Province's Community Safety and Well-Being (CSWB) strategies.
The 2020-2022 EDI Action Plan takes a progressive approach, with year one concentrated on building the foundational elements to support change, year two focused on the implementation of programs and systems changes, and year three assessing operations and measuring impacts.
The EDI Action Plan and associated updates are available below, to provide historical context and a timeline of progression.

We welcome questions, comments and feedback by email at: EDI@ottawapolice.ca
The Plan centres on ten priority action items
EDI Office Plan management.
EDI coaching and mentoring to equip OPS leaders with culture change tools.
Development of an EDI Lens Toolkit to improve decision-making across functions.
Reintroduction and enhancements to the Hate Crime Section to improve response and support to impacted communities.
Enhanced community policing, including expansion of Neighbourhood Resource Teams.
Continued anti-racial profiling efforts to address over- and under-policing concerns using a multi-stakeholder approach to policy, procedures, and accountability measures.
Updated Outreach Recruitment and Background Check processes to remove unintended barriers and increase competitive applications.
Community dialogue and stakeholder engagement for more effective mental health response with an interagency and intersectional approach to contribute to community safety and well-being.
Enhanced member wellness supports and inclusion efforts - accommodations, early intervention, and Employee Resource Groups (ERGs).
Improved complaint resolution process for members and supervisors– including a special project focused on addressing sexual violence and harassment in the workplace.
Meaningful progress
The Ottawa Police Service presented its EDI Action Plan Progress Report to the Ottawa Police Services Board on Monday, February 22, 2021. The Update (including progress on all defined 2020 deliverables) and the associated report to the Board are available below for review.
September 28, 2020:
March 2020
December 4, 2019
Following the release of two independent reports on November 20, 2019 (Traffic Stop Race Data Collection and Diversity Audit reports), OPS held a Human Rights Learning Forum on December 4, 2019, to learn about the findings and begin to develop an EDI Action Plan in partnership with community members.
Draft EDI Action Plan Framework presentation at 2019 Human Rights Learning Forum - Make Meaningful Progress on EDI.
Projects
A variety of projects have either contributed to the creation of the 2020-2022 EDI Action Plan or will be instrumental in driving change at the OPS as we implement its priority action items. Recommendations resulting from the 2019 Diversity Audit report and the 2019 Traffic Stop Race Data Collection Project (TSRDCP) report, for example, provided guidance as we worked with OPS members and community partners to develop the framework of the plan.
As we continue to build on the results of those reports and implement the EDI Action Plan, additional projects linked to priority action items will inform improvements to workplace culture and service delivery.
Projects currently in progress, are:
EDI Lens Toolkit
Anti-Racial Profiling Policy Review
Community-led Mental Health Response Strategy
Harassment and Discrimination Complaint Process
Partnership in Action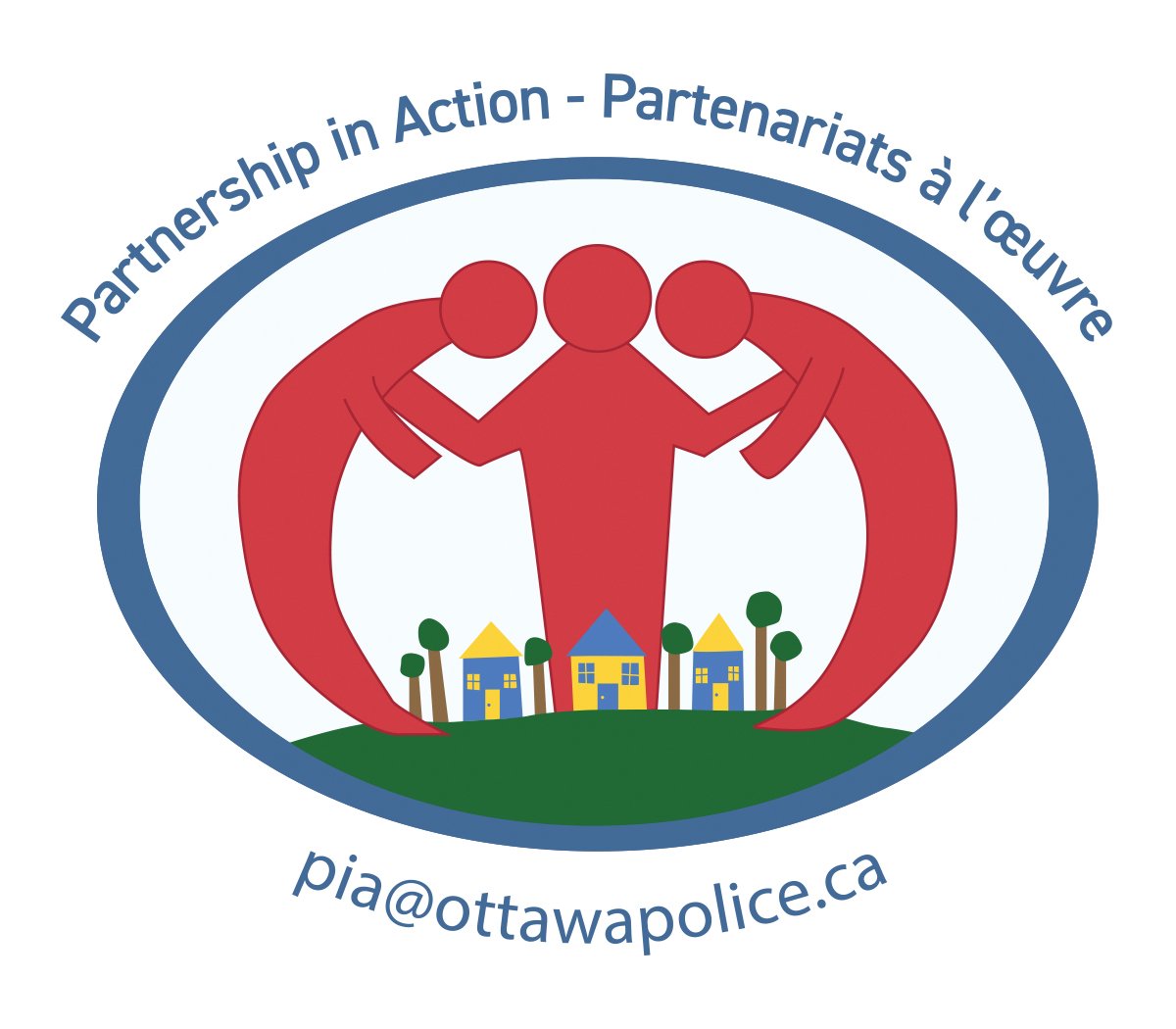 Developed by a team of police and community members in 1998, Partnership in Action (PIA) is the Ottawa Police framework and policy for public consultation and wider community engagement.
PIA is more than a traditional consultative approach because it aims to identify and build upon community involvement and engagement within policing.
Today, the EDI and Engagement toolkit weaves EDI and community engagement principles and considerations into current and future practices at the Ottawa Police Service. It will help members integrate equity into daily and long-term plans, projects, processes, policies and decision-making.
Visit the PIA Portal.
Related information: